David Clutterbuck in his 42nd year of service
There have been many changes to both the company and landscape since David joined Plater Production in 1974. Plater Group's Glossop site has a long and varied history.
In the 1970's David's father, Tommy, was site supervisor and David started to work on site under the supervision of his father. He eventually stepped into his shoes when his father retired, taking over as site supervisor.
"In 1974 the Plater Production site and landscape were totally different," David said.
"There used to be a large hill on the side of the site and two reservoirs, where existing warehouses are located," (see the current site map). "Both reservoirs were eventually filled with the contents of the hill and now the manufacturing site has trebled in size."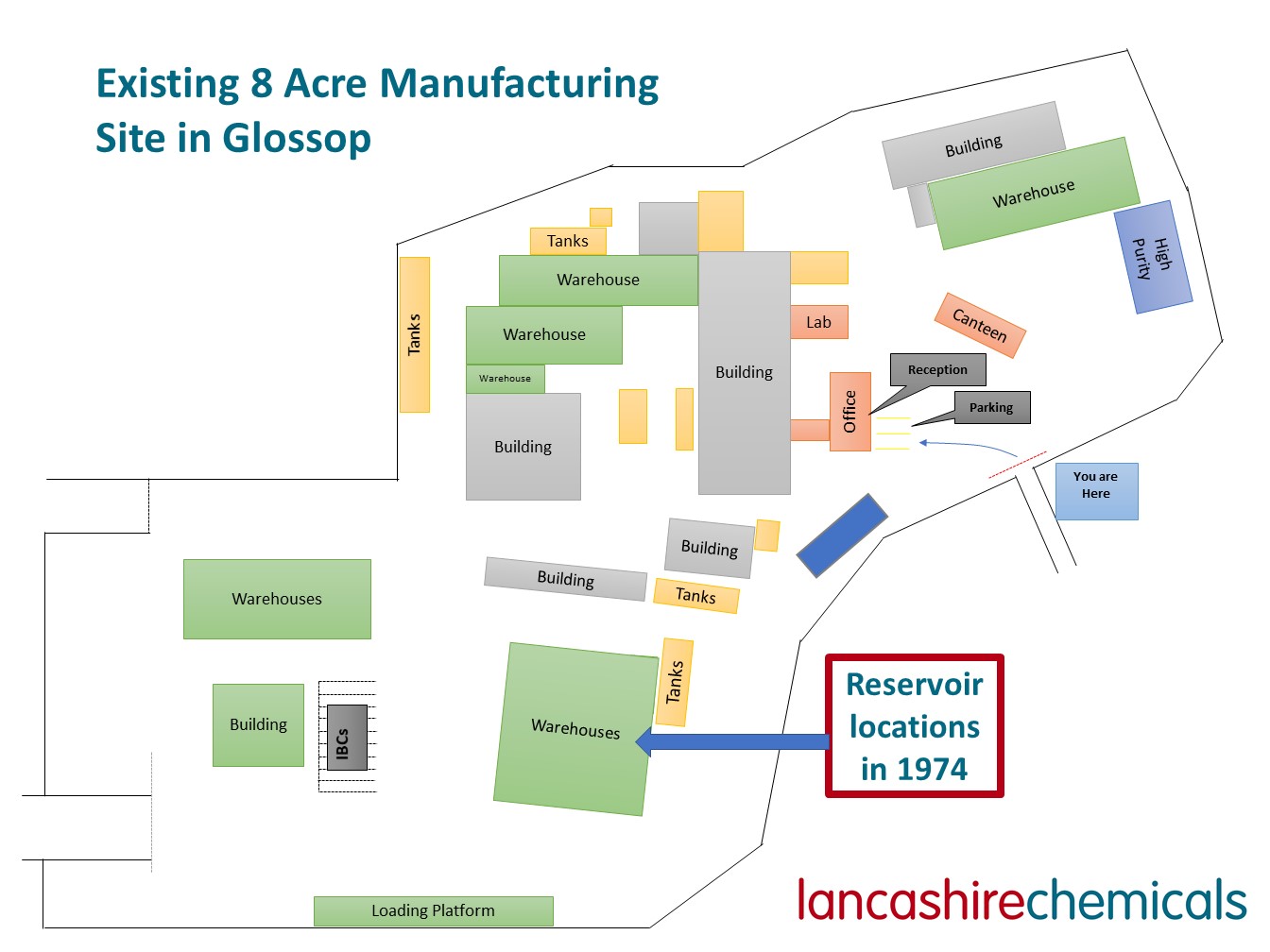 David moved to the specialist products manufacturing division, initially helping out for an injured colleague, where he remained for 6 years. In 2008 the owner, Ron Hene sold the company and within one year the new owners had made everyone redundant. David worked away from Plater Production for a year and came back in 2010 when Bruce Hendon, MD, took over the company incorporating it into his successful company, Plater Group. David described the feeling of returning to Plater Production, "It felt like I was coming home; my roots are here and I couldn't have been happier."
When he returned it was to initially supervise the yard, followed by a move back to specialist products manufacturing.
He has since worked with the spray dryers for 3 years and the last 12 months has moved to Plater High Purity division, which manufactures a wide range of acids, bases, bespoke mixtures and solvents. He really enjoys this role as it is more specialised and requires a high level of engineering and formulation expertise.
David said, "there have been lots of positive changes since we became part of Plater Group, They value hard work and loyalty and I have been encouraged to take on new roles to further my knowledge and experience."
David also throws himself into the social side of company activities and can be found dressed as Santa at the annual Christmas party, however his beard is his own!