Plater Group Achieves Company Milestone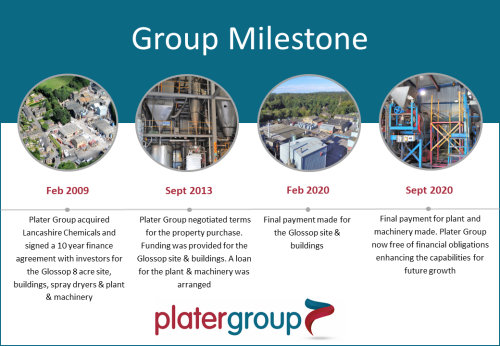 Plater Group is delighted to report more positive news in that from September 2020 they have reached a milestone in the success of the company and are now debt free!
Being free of financial obligations means the company is well positioned to enhance the capabilities for future growth.

Plater Group supplies a wide range of sectors with industrial chemicals and through their Plater Production site, the Plater Group offers an extensive variety of industrial chemical services for research and development (R&D), manufacturing, spray drying, spray cooling, calcining and bespoke liquid and powder blending. For more information please get in touch.