Plater Group Donate Essentials to Moors Firefighters
Employees from Glossop based Plater Group have raised funds following an appeal for donations from local fire services battling to contain the moorland fires. The money raised by employees was matched by the company, ensuring the supplies would make a significant difference.
Production services assistant, Laura Humphries, responded to the appeal having seen footage of the dozens of fire crews tackling the moorland fires on Saddleworth. Laura said, "Working in Glossop and hearing the brave stories, I knew my colleagues would want to support the firefighters and volunteers."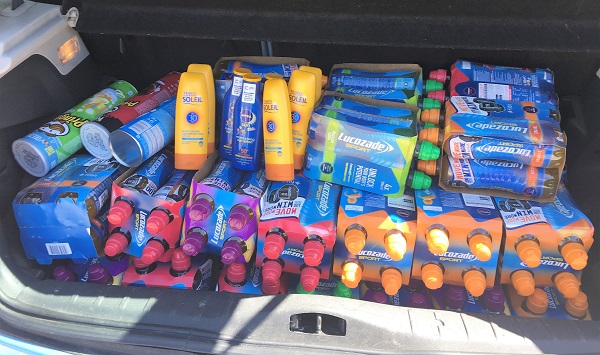 Once the funds had been collected, Laura drove to the local supermarket to purchase the much needed supplies and delivered them to the local fire station.
"They were very appreciative and I feel we have at least contributed to assisting their brave efforts," she stated.
Mark Privett, production operator at Plater production, who is also a volunteer at Glossop Mountain Rescue Team, has been granted time off from the company to help fire crews.
Production Director at Plater Production, Richard Hart said, "once we have organised adequate cover for Mark we are happy for him to take the time off to assist the over stretched crews."