Dr Sharp joins hosts at TISCA 2018
Africa is home to 60% of the world's arable land and yet faces the largest food insecurities crises. Agriculture has become the biggest agenda on the continent and schemes abound on every side but we need indigenous solutions. How can a researcher translate from academia to industry?

Plant scientist and researcher turned business executive, Plater Bio's Founder and Technical Director, Russell Sharp will talk about 'Feed the World...Please Africa' while highlighting what transitioning from academia to business means, at TISCA - The International Students Conference for Africa convened by Xn Foundation and sponsored and hosted by University of Leicester on 21st and 22nd of April 2018.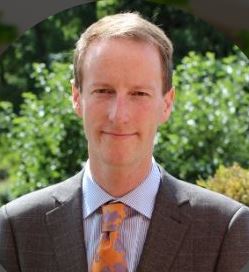 Dr Sharp will share the challenges of scale-up and how Plater Bio overcome these by using the experience and facilities within the Plater Group. Dr Sharp will give his perspectives on the major opportunities for biotech ventures targeting the African agriculture market.

To register please visit https://xnfoundation.org/events/tisca-2018/

Plater Bio was founded in 2016 and uses the research and industry knowledge gained by Dr Russell Sharp during his times at Agrinos, Biotechnica, Moulton College, Lancaster University and Durham University. Plater Bio, based in Glossop, North Derbyshire manufactures novel biostimulants and micronutrients for the agriculture and horticulture industries. Portfolio highlights include the revolutionary 'one part' hydroponic fertilizer Gold Leaf and our range of natural extracts including cold-press seaweed and fungal chitosan. For more information please visit www.platerbio.co.uk