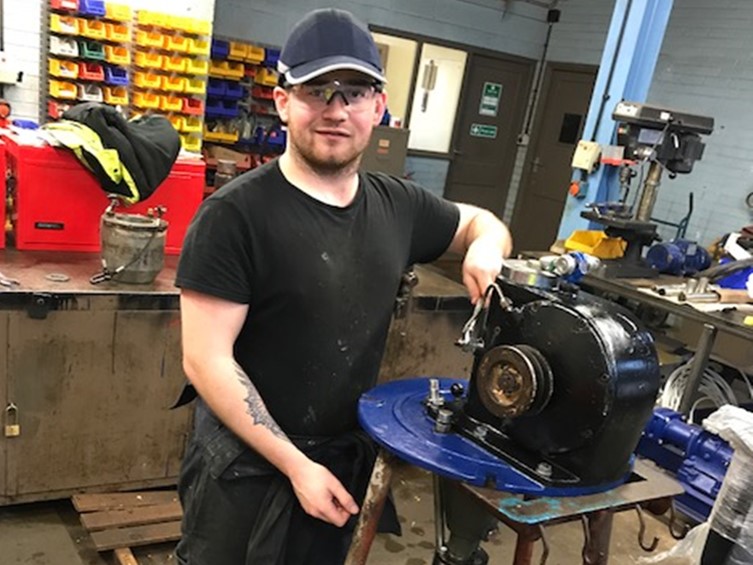 Steve Smith, a contract pipefitter/welder/fabricator employed by Lancashire Chemicals, occasionally needed an extra pair of hands when installing a new piece of equipment or fabrication and brought in his son, Dan, who was keen to follow in his father's footsteps.
Dan started working for the Lancashire Chemicals on a part time basis, helping out in the workshop, assisting on two-person jobs, sweeping and tidying up. He did this role whilst also engaged as a rigger for another company on another part time basis. During his lunch hour, Dan's father taught him how to weld and fabricate.
As Lancashire Chemicals grew and production increased, more demand was placed on the engineering support function and so the company was able to offer Dan a full-time position as a mechanical engineer. Dan worked under the tutelage of a very experienced engineer, John, who was is a contractor employed by the company. Dan's knowledge grew and he was becoming a valuable member of the engineering team.
One day, Dan came to us and said that he wanted to undertake a Level 3 Diploma in Mechanical Engineering. This entailed attending a course, one day a week at Tameside College in Ashton under Lyne for two years. Lancashire Chemicals agreed to sponsor Dan for the course and support him with his day release arrangements. Dan's first year has been a great success, he passed with good results and has now started his second year.
Dan has said that the course has given him a better understanding of the job he does and has better equipped him to take on new tasks. It has also prompted him to take on new challenges and consider what else he can do to contribute to the company.
We have seen Dan grow in confidence whilst attending college, combined with the expert tutelage from John, he has become technically proficient and has developed in ways of problem solving and working out why things have failed or gone wrong. He has performed confidently in the role when John has been on holiday.
It is a credit to Dan that he has grown in the role and has become a valuable team member and contributor to Lancashire Chemicals success. He really has embodied the five company values and his development will take him as far as he wants to develop himself within the company.
We will continue to encourage other employees to follow in Dan's footsteps. If a person is passionate about taking on some extra training or a qualification that would benefit both them and the company then they will be supported to grow with the company.