Plater Group Invests in Ultra-Pure Sulphuric Acid Storage
Plater Group have invested in the upgrade of their ultra-pure sulphuric acid tank and this week the installation took place.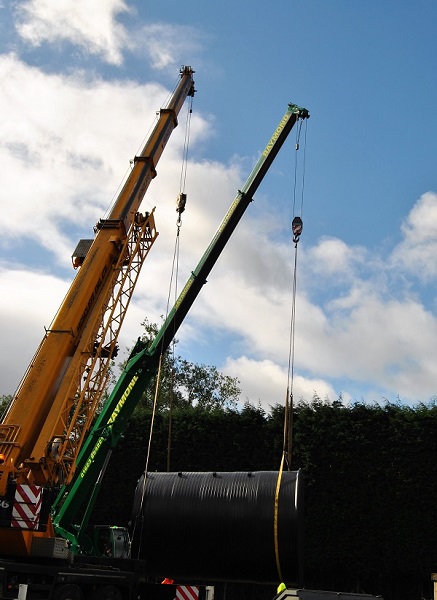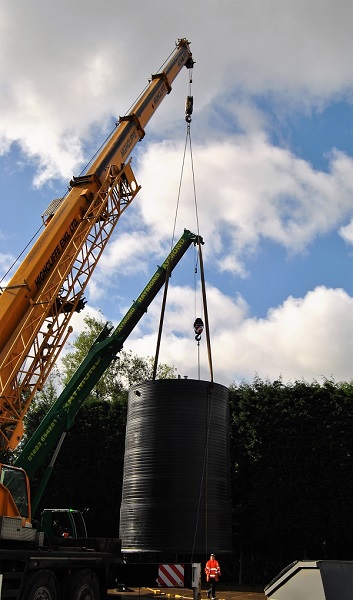 The new installation has the capacity to hold 50 cubic metres in addition to the existing storage of 30 cubic metres and will enable them to
supply customers with 96% and 98% sulphuric acid from bulk stock. Plater High Purity provides state-of-the-art clean room supplies, packs
and blends acids, alkalis, performance etches, cleaners and developers to BP, NF, AR, Electronic, VLSI & ULSI standards and are experiencing
an increase in demand for ultra-pure products from the electronics industry.
The existing relationship with Inovyn Sulphur Chemicals will be further enhanced when Plater Group has the ability to hold stock and
provide packing and distribution facilities allowing flexibility to meet their customers deadlines.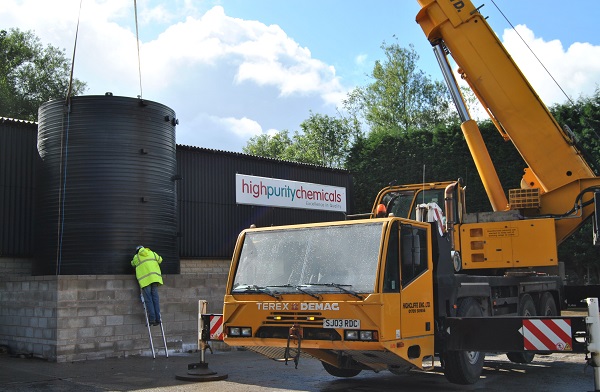 If you have a requirement for ultra-pure sulphuric acid or require more information please click here.