Waste products benefiting Glossop community allotments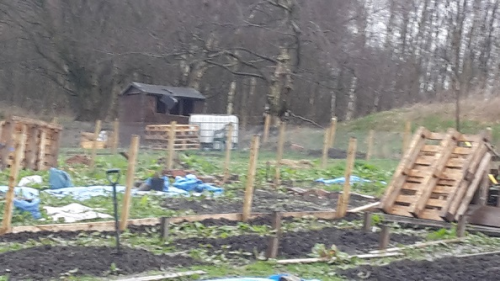 Supporting the local community is important to Plater Group so when the Dinting Lane allotments were being developed, our Plater Production staff were quick to offer help.
The allotments were given the green light in November 2016 and have been developed by High Peak Borough Council in partnership with Glossopdale Action for Allotments. Located by the railway, up a steep lane with narrow access, the site was a challenge to develop. Our donated pallets have been transformed into compost bins, and both IBCs and drums turned into water butts.
To help enrich the soil, allotment owners have been using the waste organic matter from Plater Bio's cold-pressed seaweed process, which is a great soil conditioner and rich in minerals.
We wish the gardeners many happy hours in their new allotments and look forward to seeing their crops of fruit, vegetables and flowers this summer.