Plater Group exhibits at ChemUK 2021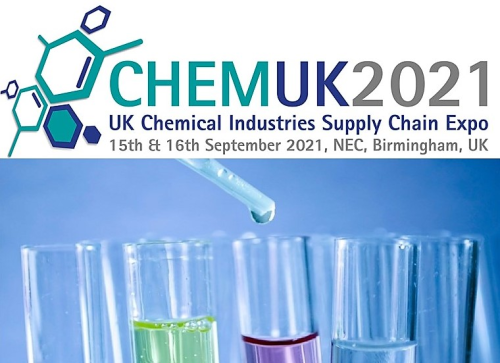 The exhibition was originally scheduled to take place in spring 2020 and was postponed due to the pandemic.
CHEMUK 2021 provides visitor groups with a diverse showcase of some 350 specialist exhibitors, showcasing latest plant, equipment, technology, supply chain materials & services supporting the chemicals industries, driving operational performance, efficiency, future-proofing, safety, sustainability, compliance and more.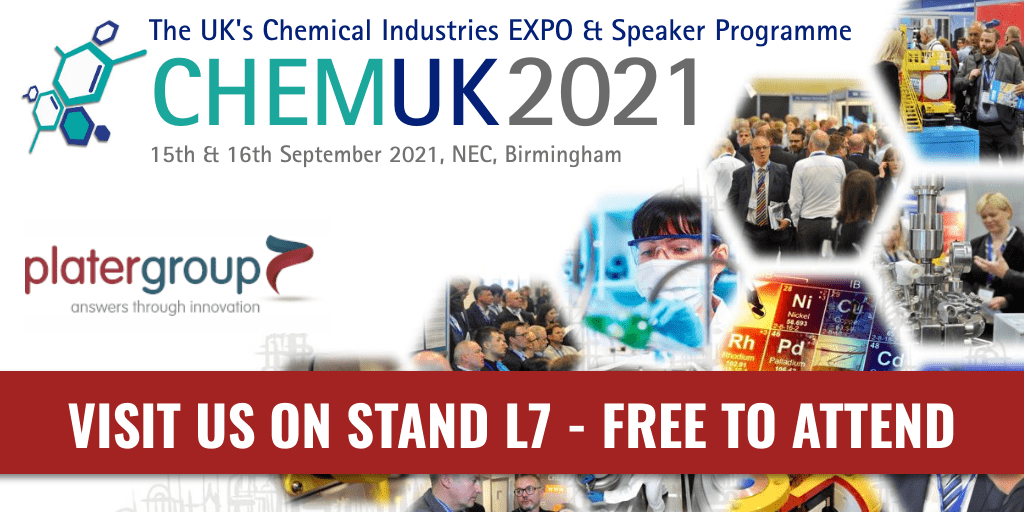 We can also confirm that Plater Group will be contributing to the Speaker Programme.
Richard Sykes, Technical Director at Plater Group will present Production Processes in Complex Supply Chains on stage 3 on Thursday 16th at 10.40.

The presentation will provide an independently positioned insight into sector challenges and solutions of Europe's largest provider of specialist drying services to the chemical industry.

With over 30 years of experience in spray drying and other drying techniques, providing customers many options to their drying problems including spray drying, spray cooling, vacuum drying, calcining, liquid and powder blending.
Visit stand
L7
where we will be pleased to meet visitors throughout the exhibition to discuss your requirements or contact us -
sales@platergroup.co.uk