Gold Leaf - Hydroponic Fertilizer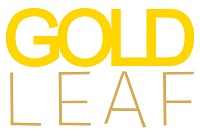 Gold Leaf is a revolutionary new hydroponic fertilizer that contains all essential plant nutrients. This means hydroponic growers no longer need to use dedicated 'A' and 'B' fertilizers.

Another major advantage of Gold Leaf is that it is highly buffered and the nutrients are chelated with organic acids, meaning users do not need to continually adjust the pH level of the fertigation liquid.
Gold Leaf can be supplied in polycans with hand-operated pumps thus allowing an accurate dose to be delivered straight into the fertigation tank without the need first measure out a dose in a measuring cylinder.
Plater Bio continue to seek key distribution partners in the hydroponic fertilizer industry to bring the product to market.
If you would like to know more about Gold Leaf please get in touch.


Available Options:
Packaging
Size