Liquid Gypsum
Plater Bio has developed Liquid Gypsum as a soil conditioner, also known as a "soil washing" product.
Liquid Gypsum is X2000 more effective than granular gypsum.
It is effective deep down into the soil profile without the need to physically work it in. Liquid Gypsum can be used to flush out soil pollutants and contaminants during land remediation.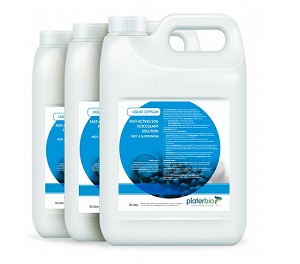 Available Options:
Packaging
Size