Plater Group named UK distributor for PMC Ouvrie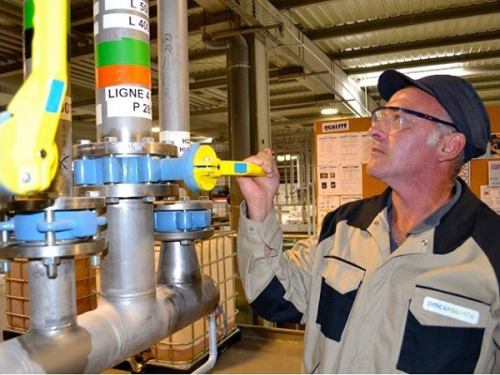 PMC Ouvrie, global experts in defoamers and foam control, has named Plater Group as their distributor for the UK. The appointment followed a competitive review of the UK market and Plater Group was chosen for the broad range of sectors it covers.
PMC Ouvrie's range of industry-leading defoamers are suitable for all types of foam issues in every industry. Their defoamers are specially formulated for applications in the sugar/alcohol distillation, fermentation, agri-food, biotechnology and wastewater treatment industries. These products are essential process aids for a wide range of industries to ensure maximum productivity and minimise downtime.
PMC Ouvrie is also a premier manufacturer and developer of speciality esters for various applications, including use as emulsifiers, stabilisers, defoamers and antifoam solubilizing products. They are located in Carvin, France; the heart of the largest agri-food producing region in Europe.
Excessive foaming can lead to serious problems in a range of processes across a broad spectrum of industries. A significant build-up of foam can reduce equipment capacity, decrease manufacturing output, impact on product quality and have an effect on safety. For this reason, PMC OUVRIE is constantly working to develop and enhance its range of defoamers and anti-foaming agents that will reduce and suppress the formation of foam in industrial processes.

For more information on using defoamers and speciality esters in your products or processes, please
contact us.