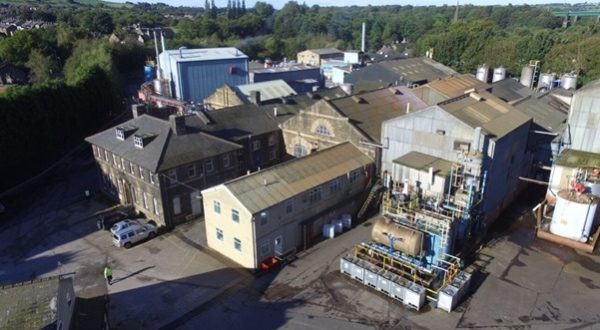 Plater Group's commitment to environmental sustainability is growing momentum, undertaking new projects and initiatives in relation to site infrastructure development. All new projects and purchases consider environmental impact as a major concern when proceeding. Here are some examples of some of the projects the Company has undertaken, and the contribution towards environmental conservation:
The Company had a one pass boiler system, whereby cold fresh water was fed to the boiler and the boiler produced steam. The steam was fed to the plant, it then condensed to hot water which flowed to drain. A project was undertaken to collect the hot condensate water and send it back to the boiler, thereby requiring less cold water to be heated. This has resulted in a substantial gas saving on the boiler.
The steam distribution network was old and leaked badly wasting steam and energy. A significant part of the pipework has been replaced which has reduced leaks and made the system a lot more efficient, which means the boiler uses less gas.
As forklift truck contracts have needed renewing, we have decided to use a company called Still Materials Handling who have provided a fleet of diesel hybrid forklift trucks. Essentially, the trucks are electrically operated but use a diesel generator to make the electricity required. These trucks use 40% less fuel than a conventional diesel forklift truck.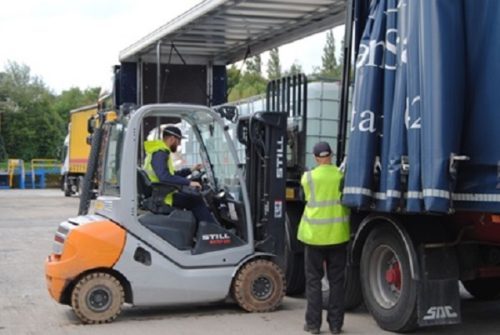 We have gone through a programme of replacing site lighting (external and plant / warehouse areas) with modern efficient LED systems which save a considerable amount of electricity. The Company has benefited from a payback of between 6 and 24 months where the new type of lighting has been installed.
The Company has previously used skips to get rid of its general waste. We have installed a compactor skip that compresses the waste making transport and disposal much more economical. This has resulted in a saving of £25,000 per year on waste costs and significantly reduces transport required to empty the skip.
For re-use of IBCs, we have used an external IBC washing company. This is an expensive way to launder the IBCs and has a considerable impact on the environment from a transport point of view. We constructed a plant to undertake this operation, costing in the region of £5,000. The result is we are now able to wash out our own IBCs for re-use. This has led to a saving of around £30,000 per year for IBC laundry and completely removes the need for transport to launder IBCs, making a significant environmental improvement contribution.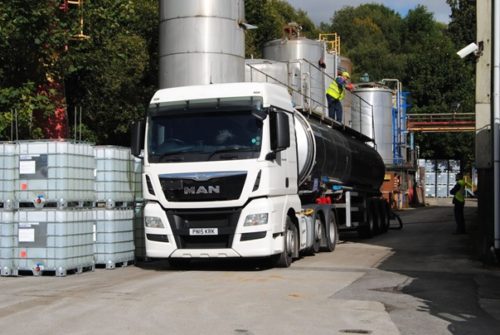 New future environmental plans involve the following projects:
Installation of a new modern energy efficient gas burner for the site boiler. This will bring about further savings for producing steam for the site by reducing the amount of gas required to make the steam.
Purchase of a new compressor to provide compressed air for the site. The current unit is old and very inefficient. Once of the huge benefits from doing this is that when you compress air, you produce heat. This heat can be used to heat water which can then feed the boiler instead of cold fresh water. A further substantial saving in gas can be had from this and the estimated payback for doing a project like this is about 6 months.
To view our ISO14001 accreditation, please click here. Alternatively, to discover more about our environmental initiatives, please do contact us.